Talamanca + Shaman Congo Bongo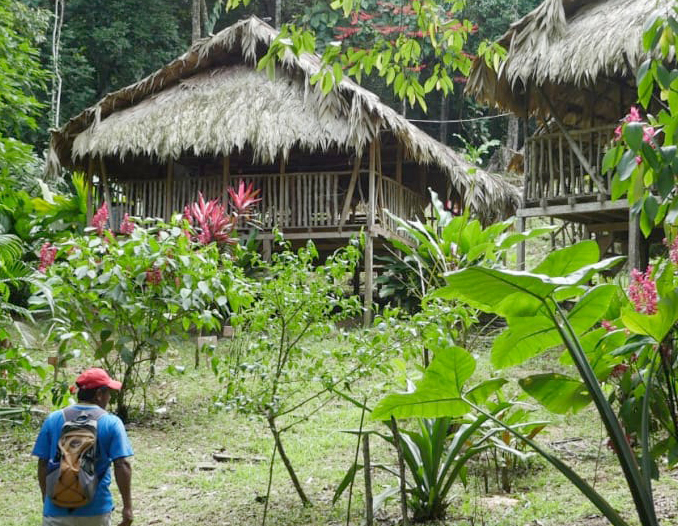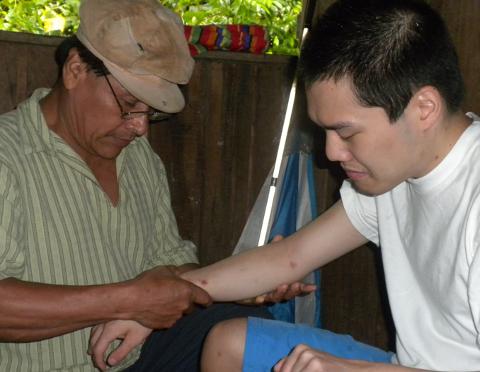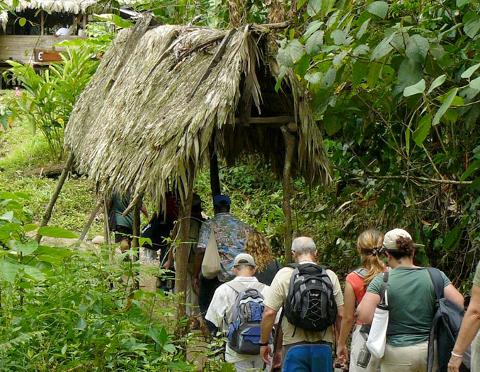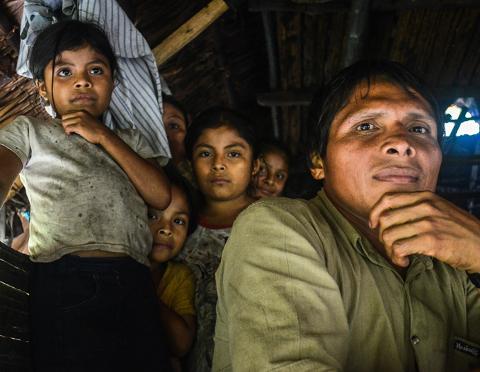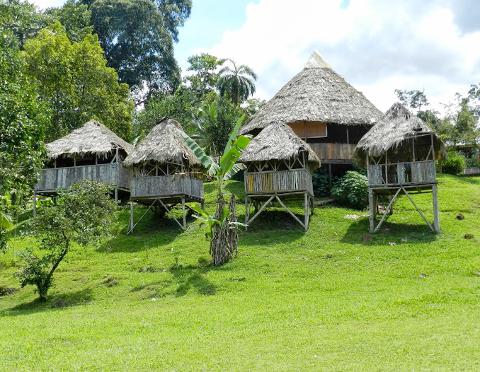 Duration: 8 Hours (approx.)
Location: Puerto Viejo de Talamanca
After picking them up at your hotel, we head to the Bribri reserve, the largest indigenous community in the country and head of the Talamanca district, where we will visit different indigenous communities of Volio, Watsi and Santa Fé.
We begin with the visit to the Awa, or doctor Bribri, who will receive us in his ranch with his family. There they will show us some of their customs and the history of the Bribris, through the drawings of a blanket.
Then we will walk with the Awa to a sacred place in the mountain, where they built a replica of the site in the high Talamanca where they believe that God created the Bribri and other humans. The Awa will explain to us how they believe that creation was made. On the way to this sacred place we will go through a place where we will be taught the process to grind corn.
They will have time to see the indigenous arts before continuing our visit.

The tour continues with the visit of a Bribri family, where 5 generations coexist under one roof.
This will be a direct contact with the way of life of this town, we will know their homes, way of cooking, plants used to heal from different diseases, the manufacture of chocolate and endless details about the Bribri lifestyle. We will taste the cocoa with different aromas and flavors and we will serve a typical local food. We will have the opportunity to grind your own chocolate and know the secrets of this ancient process.

After this we will go to one of the most spectacular waterfalls in the area, the Volio waterfall, which with its 35 meters high makes it the highest in the area. After freshening up in its pools we will begin the way back to our respective hotels.

*All rates are subjected to taxes.