Pacuare 2 Day / 1 Night Trip Congo Bongo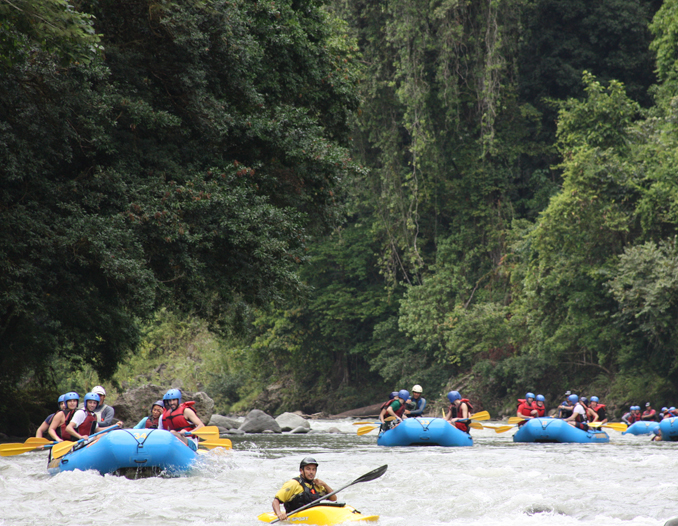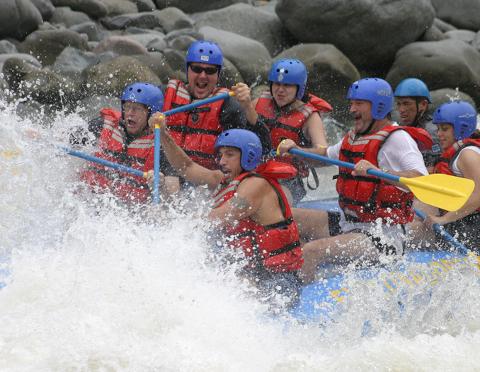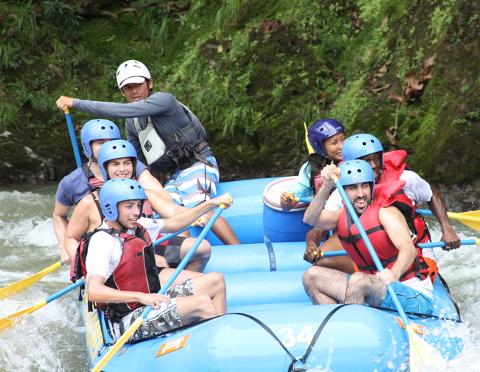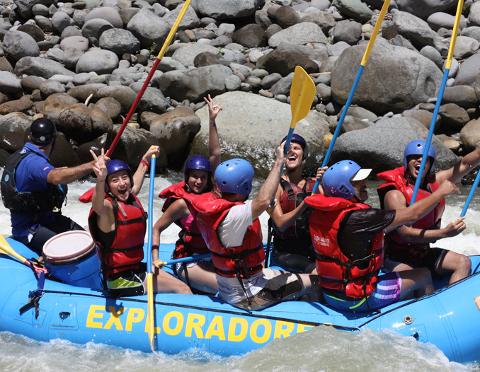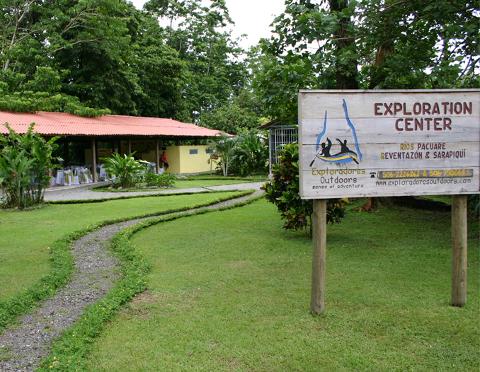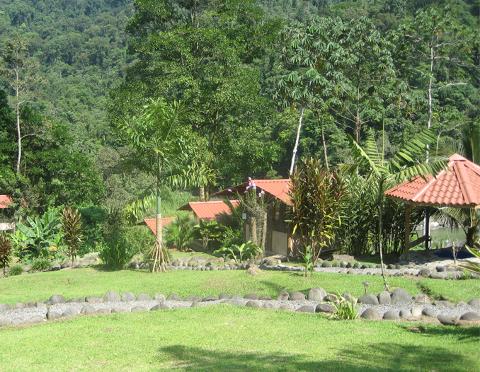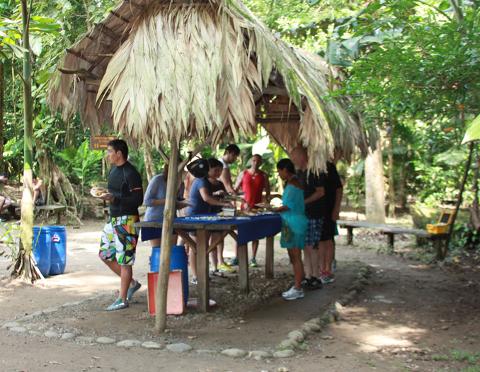 Duration: 2 Days (approx.)
Location: Pacuare
Our overnight Pacuare Adventure is a Paddle and Hike expedition. Not only will we raft a variety of exciting rapids, but we will also hike to pristine waterfalls, fun swimming holes and primary jungles. This package includes at least one hike a day, based on your athletic and adventure desires.
Please note that different companies run the same stretch of river for one, two and three day trips. In order to give you better value for both your time and money, we use an upper "put in" for our overnight trips, giving you an extra 6.5 kilometers (4 extra miles) upstream. This makes your first day on the river 100% longer, in addition to running twice as many rapids.

The first day we will run 13kms (8 miles) of continuous class III whitewater for a total of 14 rapids. Then we will arrive at Pacuare River Lodge shortly past noon, on time for lunch. Afternoon activities include various optional hikes, fishing in the river, or relaxing in a hammock.

Pacuare River Lodge has a deep sense of the wilderness. Located right next to the river in the middle of a primary forest it offers you safari style facilities, with large comfortable walk-in tents permanently set on spacious wooden platforms. Gardens are very well taken care of, perfectly blending with their surroundings. Modern toilets and showers are also available for your use
The main building provides perfect "hanging out" space and an excellent view of the river. Here we will have our late afternoon Happy hour and Dinner. The kitchen is well stocked with china, wine glasses and all of the necessary utensils to provide you with a great dining experience.

The second day begins with a hot, freshly brewed cup of Costa Rica's famous coffee. After a hearty breakfast is served and we pack our gear, our river descent continues.
All of the class IV rapids are on this day, so now it is time to truely test the skills you learned on the previous day. The second day is significantly longer on the river, with 23kms (14 miles) to travel and about 30 rapids. Two stops are made, one for a nice exploratory hike and another one to have lunch on the river.
We finish in Siquirres, at our own private Exploration Center, where you can take a shower, change and enjoy the gardens and terrace while having a beer or two and reflecting with your new friends about the great adventure you just shared.
For Pacuare River:
Difficulty: Class III-IV
Distance: 30 kms/18 miles
Number of rapids: 38
Approximate river time: 4 hours
Minimum age: 12 years
*All rates are subjected to taxes.