Tortuguero + Pacuare 3 Day/ 2 Night Trip La Casona (Economy) La Baula (Standard) Congo Bongo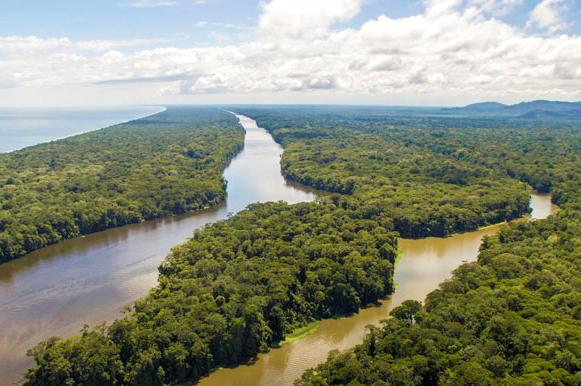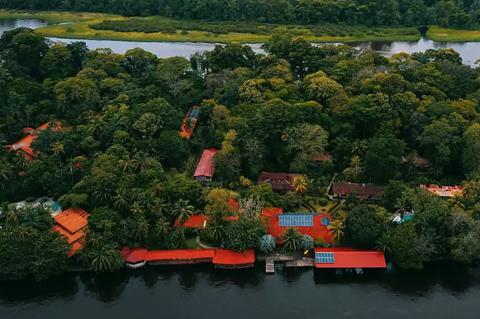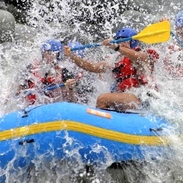 Duration: 3 Days (approx.)
Location: Tortuguero

3-day Tortuguero + Pacuare

Combine two of the Caribbean's
best activities in this three day/two night trip. A two night visit to
Tortuguero National Park and a rafting trip on the world famous río
Pacuare on the third day.
$299 per person – Tortuguero Economy (Accommodations in La Casona)
$319 per person – Tortuguero Standard (Accommodations in La Baula Lodge)
Both La Casona (economy option) and La Baula Lodge
(standard option) are located only five minutes from the Tortuguero
National Park. They are focused on the respect, protection and
conservation of the environment and of the flora and fauna of the area.
Both feature rooms with private bath, hot water and fans. They have
authentic Caribbean style, painted with bright colors that identify the
culture of the area and lush gardens.
Prices based on double occupancy. Economy option has a supplemental charge of $15 for single travelers.
Duration: 3 days/2 nights
Includes:


Transportation from Puerto Viejo, San Jose or Arenal with the option to change destinations


Two nights of lodging in Tortuguero


Full day rafting trip on the Pacuare River


3 breakfast and one lunch on the river trip


1 Canoe Naturalist Tour, 1 tour of Tortuguero town, one day rafting on the Pacuare


Not included:


Lunches nor dinners in Tortuguero


National park entrance fees ($15)


Caribbean Conservation Corporation $2


Optional night turtle tour (July-October $35)


What to bring: Long pants (for
Tortuguero), swim suit/swim shorts (for rafting), t-shirt, insect
repellent, waterproof sunscreen, shoes or sandals (just must wear
footwear in the boat but they will get wet.
*All rates are subjected to taxes.