Hike to the Manuel Antonio National Park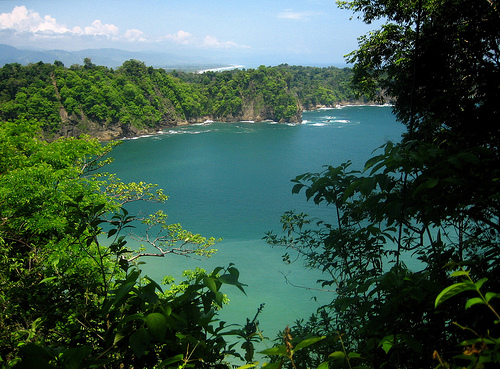 Duration: 3 Minutes (approx.)
Location: Manuel Antonio
The pace of this adventure is determined by your group's abilities and interests, and the abundance of wildlife you want to stop, observe, or learn about – all in its natural and breathtaking habitat. Watch sloths and numerous species of monkeys travel through the tree canopy, hunt for nocturnal silky anteaters and several types of monkeys or iguanas resting in the tropical rain forest, and listen to the songs of the various birds as they glide above your group, curiously looking for adventure.
If you are lucky, you might spot one of the only 1,000 remaining endangered Mono Titi or squirrel monkey, who live in only one location in the world, in our Manuel Antonio National Park biological corridor. See how many different kinds of flora and fauna you can spot just in a 2 ½ hour nature walk or hike.
At the end, enjoy some local fresh fruits and refreshments. If you wish you can do some additional hiking through the trails and enjoy unspoiled, un-crowded, pristine beaches after your guided educational adventure ends, and maybe even snorkel after the hike on your own.
Help us preserve Costa Rica's tropical rain forests by learning about one of our most valuable national treasures, Manuel Antonio National Park.
This tour runs everyday except of Mondays.
Includes: Transportation, bilingual guides and certified naturalists, entrance fee, snacks and refreshments after the tour right near the beach.

What to Bring: Comfortable shoes, sunblock, repellent, a bit of cash and sunscreen.
rates subject to VAT Tax