Sky Trek, Tram and Walk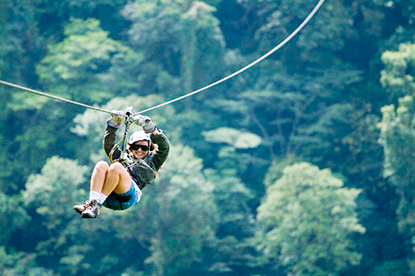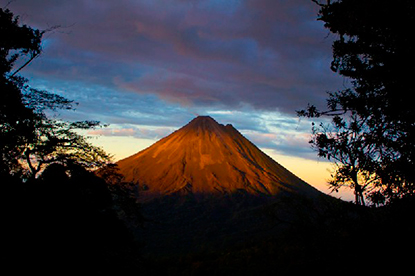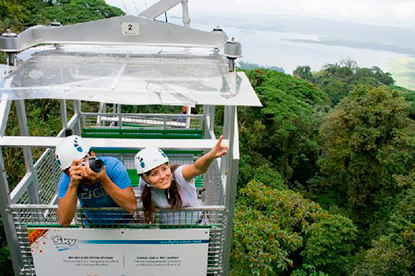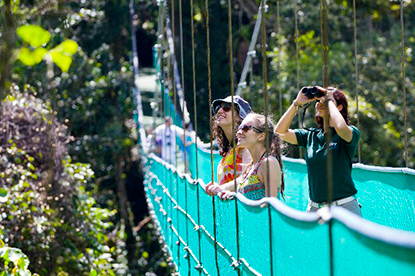 Duration: 7 Hours (approx.)
Location: Arenal Volcano
Sky Trek's ziplining, hanging bridges and gondola tour is the perfect way to get you up close and personal with the interesting scenery and the breathtaking views Arenal, Costa Rica has to offer! Get lifted high into the mountain by an open-air gondola to an observation platform where you will begin your adrenaline-pumping journey "zipping" above the rainforest canopy! Then, soak up some more nature as you walk above the treetops on the hanging bridges! A great all-in-one nature and adventure tour while visiting La Fortuna.

Start your day off with a tranquil, scenic experience above the rainforest canopy with a guided walk across the Sky Walk hanging bridges. Designed for birdwatchers and nature lovers alike, the hanging bridges offer stunning views of the rainforest and its inhabitants. Walk across a series of bridges that are up to 30 feet high with our experienced naturalist guides who will point out wildlife, plant species and offer fun facts about Costa Rica!
Then take a relaxing ride up the mountain by an open-air gondola. The breathtaking view will get wider and even more breathtaking as you get higher up the mountain. When you reach the observation platform at the top, you'll realize that you really are in for a treat. There, you will begin your adrenaline-pumping journey zipping through the rainforest: flying like a bird from tree-to-tree, over canyons and through 1.7 miles of zipline cables! Admire the amazing nature on your Costa Rica ziplining journey across 8 cables that reach up to 660 feet and are up to 2460 feet long. You won't want to miss out on a ziplining in Costa Rica adventure like this!
Tour includes: Transportation, gear, guide and entrance fees
rates subject to VAT Tax